Airtel Cheap Data Plans 2020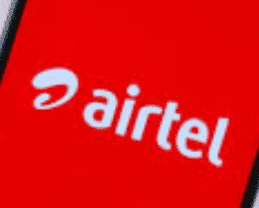 Airtel since 2018 and 2019 started double data and 100% bonuses which when you add up these bonuses you get a huge amount of data to surf or browse the web with.
It is no new news that Airtel is more interested in new sim purchases and registration than more recharge card purchases and due to this, every new sim card purchase comes with a huge double data plan that is mind blowing. You will think to yourself who does that and where have I been_missing this free gift from Airtel.
Let me guess, am speaking too much English and boring you?
Alright let me cut to the chase. I will classify these bonuses according to their years.
Do Note that if you have an old sim card you can upgrade to enjoy these bonuses.
2018 Airtel Monthly Double Data Plans
1000 – 2GB

2000 – 4.5GB

5000 – 9GB

1500 – 3.5GB
2019 Airtel Monthly Double Data
1000 3Gb

1500 6GB

2000 9GB

5000. 15GB
2020 Latest Airtel Monthly Data Plans
1000 – 4.5GB

1500 – 6GB

2000 – 9GB
4 #3000 – 18GB
So…Are these bonuses mind blowing or what?
How To Activate
Step 1:
Get A New Airtel Sim Card
Step 2:
Register and activate it by making a phone call.
Step 3:
Recharge The Amount You want to subscribe.
Step 4:
Dial *141# to go to the subscription menu and choose my offer.
Step 5:
Select the amount you want to subscribe and choose it. Select option to end data subscription once data is finished (this helps for when your data finishes it doesn't eat you credit)
Step 6:
Put On Your Data And Enjoy
We are sorry that this post was not useful for you!
Let us improve this post!
Tell us how we can improve this post?