Why people go to hell
God's mercy is no respecter of anyone with a sincere and contrite heart. All those who have not heard the gospel and believe in God is to obey their conscience and will still have a place in God's kingdom
The scriptures declared that only the Name of Jesus Christ is given whereby men must be saved. The wicked who doesn't know God, and obey not the gospel of Jesus Christ, shall be cast into eternal torments.There is no salvation anywhere except through faith in Jesus Christ as Lord. However, the wicked will not go to hell because he was wicked (sin) but because he refused the sacrifice of Jesus Christ for his Sin and continue in his wicked ways.
God counts us all worthy of heaven, even if we are not worthy in ourselves. All we need is to believe that Jesus is the son of God in the flesh, who died to pay the penalty for our sin, buried and rose from the grave, and ascended to heaven, where He reigns and saves. According to Acts 2: 38, all who believed in Christ and turned from their sins shall received forgiveness of their sins. Paul in his epistle said, we are saved from eternal judgment if they hold fast to this message of the resurrected Jesus.(1 Corinthians 15:2).
The bible clearly teach that you must believe in the son of God in order to have eternal life in heaven. For God so loved the world, that he gave his only begotten Son, that whoever believes in him should not perish but have eternal life(John 3:16). God did not send his Son into the world to ride the World of sin but to forgive anyone who believed in the death and resurrection of Jesus Christ his son. If you confess with your mouth that Jesus is Lord and believe in your heart that God raised him from the dead, you will be saved (Romans 10:9).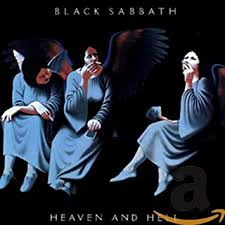 Can someone who doesn't believe in the God go to heaven?, the answer is capital No. Some may consider this not a good news. But this is the reality because it opens door of heaven to even the worst sinners if only they can turn away from their sin and trust God's Word.
No one is righteous before God , no, not one" (Romans 3:10) and according to Ephesians 2:1, only God can make alive and quicky those who are dead to sin. therefore it is not possible to have a place in heaven by our righteous deeds. However God is not looking for the righteous but the wicked. Heaven is a place created for sinners saved by grace (John 3:17, 14:3). Grace is God's unmerited favor. Unmerited because you didn't deserve it, you didn't earn it, you can't even buy it. Being morally good has nothing to do with whether or not you make it into Heaven. There will be lots of good, moral and decent people, even Pastors who will live good and productive lives that won't make it to Heaven. Heaven will be populated by those who we might consider "bad" or evil, who at some point turned from their sin and invited Jesus Christ into their lives.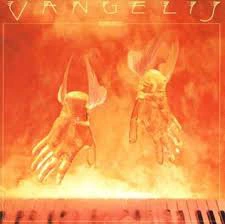 God never send anyone to Hell. It is not God's will that any of us should perish (2 Peter 3:9) but that we all might have everlasting life. Hell wasn't created for us. It was created for Lucifer and his angels who rose up against God in rebellion. It had nothing whatsoever to do with us. However anyone who rejected the Sacrifice of Jesus Christ will be considered servant of Lucifer and will be cast into the Hell along with Lucifer.
Anyone who believe and confess Jesus Christ and believe Him to be the Son of God will have a good place in heaven. To believe in God and to truly believe in Him, is to both love and fear Him and also believe in the One who He has sent the Lord Jesus. If you do not know Jesus Christ in the pardoning of your sin, you are on your way to hell. God is truth to his word. Just as heaven and God are real, so is the terrible consequences of rejecting God Son are also very real.