Apologies, click the plus sign (for mobile and tablet users) or point your mouse at the drop down menu arrow to visit the pages and posts of the Tag you choose.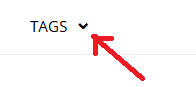 And If there be any inquiries kindly do reach us underneath.
How useful was this post?
Click on a star to rate it!
Average rating / 5. Vote count:
No votes so far! Be the first to rate this post.
We are sorry that this post was not useful for you!
Let us improve this post!
Thanks for your feedback!