THE WORLD GREATEST PEOPLE THAT LIVED AND WORKED HARD.
1 Muhammad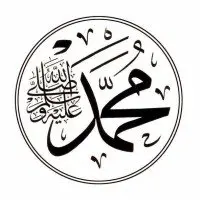 Muhammad (570 AD – 632 AD) was an Arabian Prophet, best known as the central figure (and last prophet) of the Abrahamic religion of Islam and is amongst the most revered and important historical figures in the world.
Muhammad was the prophet and founder of Islam. Most of his early life was spent as a merchant. At age 40, he began to have revelations from Allah that became the basis for the Koran and the foundation of Islam. By 630 he had unified most of Arabia under a single religion. As of 2015, there are over 1.8 billion Muslims in the world who profess, "There is no God but Allah, and Muhammad is his prophet."
2 Jesus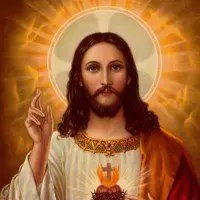 Jesus Christ was born in Bethlehem, Palestine. He was born to Mary, as the bible says "she was found with child of the Holy Ghost" (Matthew 1:18). He was both man and God (John 20:28). According to the bible He is God alone (Deuteronomy 6:4).
According To The Christian Bible, Jesus' purpose on Earth was redemption and salvation. While He was on Earth he healed the sick, brought the dead back to life, forgave sins, died on the cross for the world, and gave us a pathway to salvation.
He went to Jerusalem with His Apostles to celebrate the Passover for the last time, and it was there, that He was betrayed, handed over to the Sanhedrin, and sentenced to be condemned to death. He was given over to Pontius Pilate to be crucified. While He was dying on the cross, he prayed to His father to forgive those who wished for this cruel death for Him. Then on the Third Day, He had risen again.
3 Isaac Newton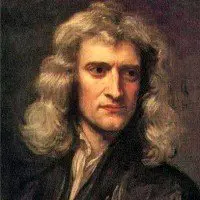 Sir Isaac Newton PRS was an English physicist and mathematician who is widely recognised as one of the most influential scientists of all time and a key figure in the scientific revolution.
He is One of the founders of modern physics and mathematical analysis, had a huge influence on the development of science.
Born in 1643 in Woolsthorpe, England, Sir Isaac Newton began developing his theories on light, calculus and celestial mechanics while on break from Cambridge University. Years of research culminated with the 1687 publication of "Principia," a landmark work that established the universal laws of motion and gravity.
4 Albert Einstein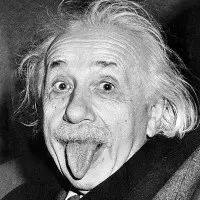 Albert Einstein was a German-born theoretical physicist who developed the theory of relativity, one of the two pillars of modern physics. His work is also known for its influence on the philosophy of science.
Albert Einstein had many discoveries as a scientist, but he is most known for his Theory of Relativity. This theory changed much in the way scientists look at the world and set the foundation for many modern inventions, including the nuclear bomb and nuclear energy. One equation from the theory is E=mc2.
was a theoretical physicist. His many contributions to physics include the special and general theories of relativity, the founding of relativistic cosmology, the first post-Newtonian expansion.
5 Buddha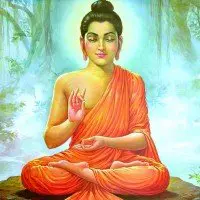 Gautama Buddha, also known as Siddhārtha Gautama, Shakyamuni Buddha, or simply the Buddha, after the title of Buddha, was an ascetic and sage, on whose teachings Buddhism was founded.
He was truly a great person ever. He have rejected all the concepts which cannot be proven scientifically, practically in real life. He never accepts anything simply because it has been delivered/preached by a elders or popular figure. He rejected the existence of god or any supernatural power which will change the human life. He suggested that only we can bring changes in our life by following 'middle path' and attain nirvana. The entire world will live peacefully by following him.
6 Aristotle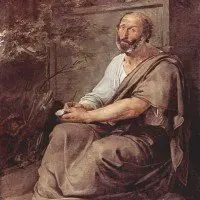 Aristotle was a Greek philosopher and scientist born in the city of Stagira, Chalkidice, on the northern periphery of Classical Greece.
Founder of logic and champion to the human mind. Aristotle liberated the minds of man; he broke down the door of close-mindedness. This accomplishment was not immediate, but the seed was planted by just one statement.. "A is A". A is A because I am man. Because I am the judge of what I perceive. If you cannot believe what you perceive, then you can believe nothing, and your life is such. This may sound like a simple concept, and that is special because the notion didn't exist before Aristotle. All men were slaves in their minds. Shackled by pain and fear and guilt. Aristotle, with absolute wisdom and courage, annihilated the shackles.
This is just one small example of the greatness that Aristotle accomplished. There are so many more, and so many that have been lost through the years, that have come to be the very foundation of our lives.
A quote comes to mind that, to me, epitomizes Aristotle's legacy:
"Never have so many owed so much to so few. "
7 William Shakespeare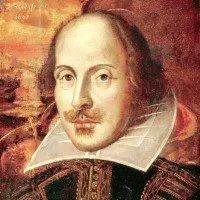 William Shakespeare, Shakespeare also spelled Shakspere, byname Bard of Avon or Swan of Avon, (baptized April 26, 1564, Stratford-upon-Avon, Warwickshire, England—died April 23, 1616, Stratford-upon-Avon), English, poet, dramatist and actor often called the English national poet and considered by many to be the greatest dramatist of all time.
One of the greatest writers in the history of mankind. Until now, world literature is under his influence.
8 Confucius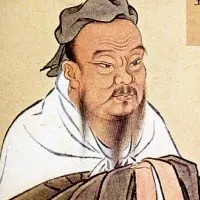 Confucius was a Chinese teacher, editor, politician, and philosopher of the Spring and Autumn period of Chinese history. He is the founder of the religion with the same name as him. Confucius believed he was doing the Will of Ti'en (God or 'Heaven') by preaching ethics.
The founder of modern Chinese civilization and author of the Analects. Confucian ideals such as respect for elders, education, and loyalty to family continue to influence East Asia to this day.
9 Adolf Hitler

Adolf Hitler (April 20, 1889 – April 30, 1945) was a German politician who was the leader of the Nazi Party, Chancellor of Germany from 1933 to 1945, and Führer of Nazi Germany from 1934 to 1945. As dictator of Nazi Germany, he initiated World War II in Europe with the invasion of Poland in September 1939 and was a central figure of the Holocaust.
In February 1914, he was classified as unfit because of inadequate physical vigour; but when world war1 broke out, he petitioned Bavarian King Luis 111 to be allowed to serve, and one day after submitting that request, he was notified that he would be permitted to join the 16th Bavarian Reserve Infantry Regiment. After some eight weeks of training, Hitler was deployed in October 1914 to Belgium, where he participated in the first battle. He served throughout the war, was wounded in October 1916, and was gassed two years later near ypres  Hewas hospitalized when the conflict ended. During the war, he was continuously in the front line as a headquarters runner; his bravery in action was rewarded with the iron cross, Second Class, in December 1914, and the Iron Cross, First Class (a rare decoration for a corporal), in August 1918. He greeted the war with enthusiasm, as a great relief from the frustration and aimlessness of civilian life. He found discipline and comradeship satisfying and was confirmed in his belief in the heroic virtues of war.
10 Guru Nanak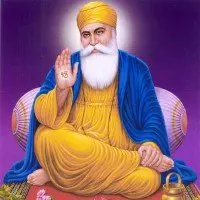 Guru Nanak (1469-1539) was one of the greatest religious innovators of all time and the founder of the Sikh religion.
Guru Nanak's birthday is celebrated by Sikhs on April 14th . (The date according to the lunar calendar changes annually but is usually in November.)
Guru Nanak was the founder of Sikhism and
the first of the ten Sikh Gurus. His birth is celebrated worldwide as Guru Nanak Gurpurab on Kartik Pooranmashi, the full-moon day in the month of Katak, October–November.
The most famous teachings attributed to Guru Nanak are that there is only one God, and that all human beings can have direct access to God with no need of rituals or priests. His most radical social teachings denounced the caste system and taught that everyone is equal, regardless of caste or gender.
Guru Nanak (1469-1539) was one of the greatest religious innovators of all time and the founder of the Sikh religion.
Guru Nanak's birthday is celebrated by Sikhs on April 14th . (The date according to the lunar calendar changes annually but is usually in November.)