Premier League doctors outline plans for players returning to training
Premier League doctors are in talks aimed at creating a set of stringent protocols for clubs to follow once players return to group training.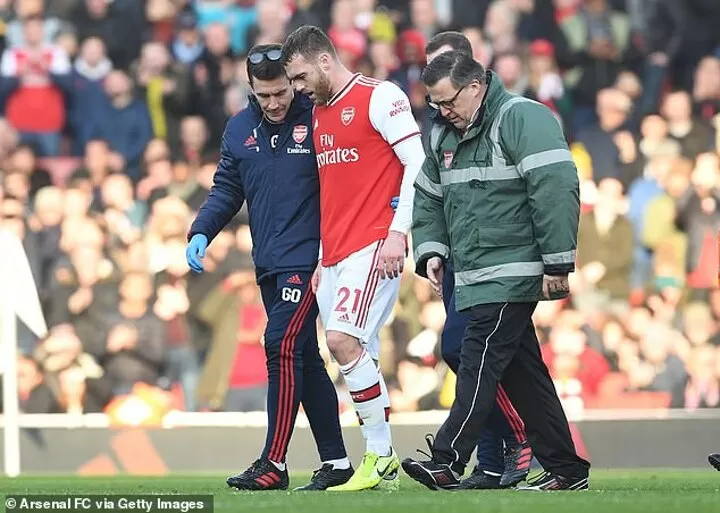 In an initiative led by top-flight bosses, medics from all 20 teams are in discussions to lay out guidelines to minimise the threat of a coronavirus outbreak.
A dossier will be presented to club officials for consideration at the next shareholders' meeting a week on Friday.
Recommendations being put forward include:
In addition to these measures, players could be asked to carry out their own temperature checks at home, and training grounds will be deep-cleaned regularly to ensure optimum hygiene levels — particularly if anyone shows signs of infection.
An article in respected medical journal The Lancet by members of the department of respiratory medicine at Royal Brompton Hospital suggests the threat posed to young, elite athletes could be greater than for others.
Clubs insist there will only be a resumption once the Government has given the go-ahead.
Testing players regularly, potentially on a daily basis, for the coronavirus will come at a significant cost with testing kits costing up to £350 per person.
There are also obvious concerns that players could refuse to take regular blood tests.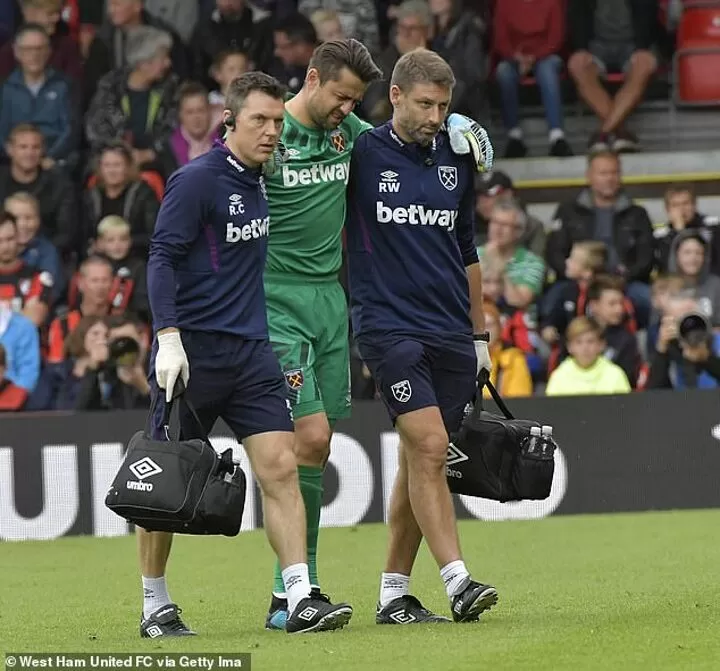 As revealed by Sportsmail last week, they have been advised that there could be a return to training by the end of May — but doctors want a more definitive timescale to work towards. One source at a Premier League club expects the protocols to be 'over the top' to put players' minds at ease.
There is uneasiness among a large number of players that they will be putting their health at risk if they are asked to return too soon, a feeling medical staff are well aware of.
There is an acknowledgement from top-flight doctors that any measures agreed are likely to come with various teething problems.
For example, club physios rely on their sense of touch when treating players and wearing protective gloves would hinder that process. Likewise, the prospect of staggered training times could lead to significantly longer days for a number of staff.
Meanwhile,Amid the global Pandemic,the Dutch top flight has been suspended since early March, with nine games remaining and Ajax ahead of AZ at the top of the table on goal difference.
Though many leagues across Europe are considering a return in the summer with games behind closed doors, Rutte said at a press conference that even matches with no fans will not happen until the fall at the earliest.
A ban on events subject to licensing was previously in place through June 1, and Rutte has now confirmed the extension of that ban through September. That meant that in addition to professional football, a pair of popular festivals in the Netherlands were also cancelled.
"We will certainly not be able to handle the risks in the coming months, and we want to provide organizers with clarity. That means no Pinkpop, Zwarte Cross and no paid professional football either. That is irritating, but we will have to make that sacrifice," Rutte said.
In response to Rutte's announcement, the KNVB released a statement saying it intends to end the Eredivisie season and will consult with UEFA to determine how to resolve the competition.
"That the events requiring a permit remain prohibited until September 1 creates clarity," the statement read. "Until then, no professional football can be played, even without an audience.
"As a result, the board of professional football intends not to continue playing the 19/20 league. Based on the government's decision today, the KNVB will consult with UEFA, after which a decision will be made.
"On Friday, the clubs and other parties involved will meet to discuss the consequences."
Several Eredivisie clubs have recently expressed their support for ending the season, including AZ, Ajax and PSV among others. Should the season end it would be up to the KNVB to determine how the competition is resolved.
The entire season could potentially be voided, or the KNVB could decide to award Ajax the title based on their current position atop the Eredivisie table. In addition, European places and promotion and relegation will have to be sorted out.
There are many voices calling for total health security for all involved in order to resume football leagues around the world.l
Several players have already made clear that they need a guarantee if they are to put their boots on again in the middle of the summer.
In the Netherlands, meanwhile, they have already decided that there will be no more football until September.
Dutch football has been the first to make a definitive move ahead of the coming months.
The Eredivisie will not resume until September 1 at least.
Is it necessary to force a hasty return due to economic issues or is it better to let the summer pass to see the country's situation in the coming months?
"On Friday, the clubs and other parties involved will meet to discuss the consequences."