Here are my best strikers in Europe not Ronaldo not Messi how about your
So, the criteria are simple: only out and out strikers are included. As a result, the likes of messi, Ronaldo and Firmino don't quite qualify.
7. Antoine Griezmann (Barcelona)
Age: 28
Goals: 189 (473 apps)
Record-breaker: In 2014-15, Griezmannbroke Atletico Madrid's goalscoring record for a debut season with 25 goals.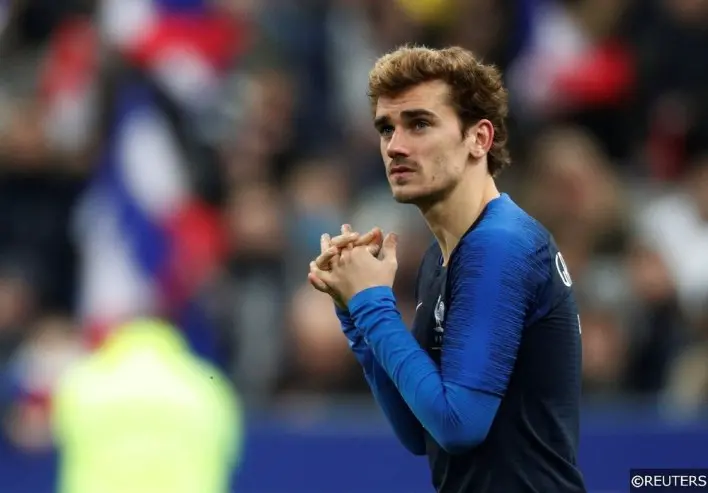 We start with Barcelona's summer signing Antoine Griezmann, who hasn't enjoyed the best of starts with his new club. A lack of chemistry with the Catalans' existing attackers has hindered him this season to the extent that he's scored just four goals in 15 games so far. The Frenchman was outstanding for a number of years with previous club Atletico Madrid however, scoring more than 20 goals in each of his five seasons with Simeone's men. This, plus his performances for the French national team in recent tournaments, are enough to give him a place on this list.
6. Pierre-Emerick Aubameyang (Arsenal)
Age: 30
Goals: 246 (474 apps)
Record-breaker: Aubameyang's move from Borussia Dortmund to Arsenal in 2018 made him the most expensive African player ever.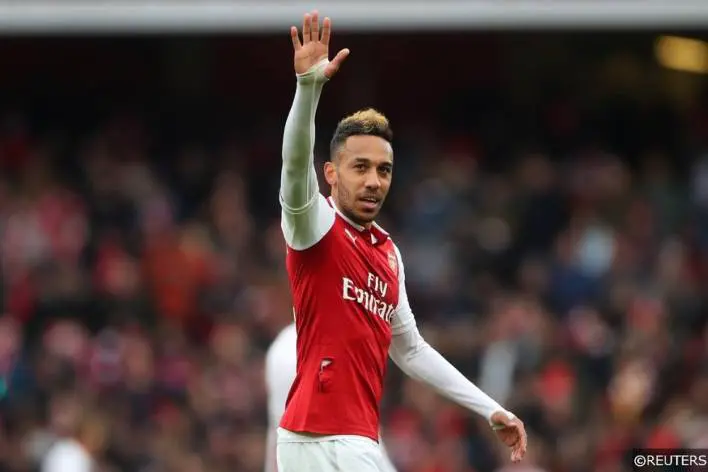 Arsenal may be struggling this season, but Pierre-Emerick Aubameyang certainly isn't. The Gabonese is still one of the best strikers in the world, having scored eight goals in 11 league games so far. His efforts haven't gone unnoticed, with manager Unai Emery handing him the club captaincy following teammate Granit Xhaka's recent antics. The striker may be 30 now, but his rapid pace remains, as does his accomplished finishing ability.
5. Luis Suarez (Barcelona)
Age: 32
Goals: 405 (622 apps)
Record-breaker: In 2015-16 Suarez broke the six-year dominance of Lionel Messi and Cristiano Ronaldo by finishing as La Liga's top scorer.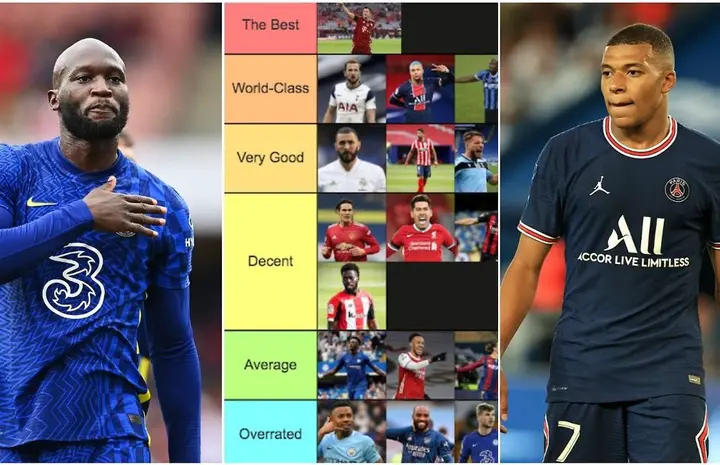 Suarez would have been a lot higher on this list a couple of years ago, but his goal rates have dropped somewhat. Though still an effective operator, the Uruguayan is no longer at the heights of 2015-16, when he banged in an astonishing 59 goals in all competitions.
He's still outperformed new teammate Griezmann so far though, and will undoubtedly profit from the return from injury of Lionel Messi, with whom he has excellent chemistry. It will certainly be interesting to see whether Suarez stays at Barcelona beyond the summer.
4. Harry Kane (Tottenham)
Age: 26
Goals: 190 (332 apps)
Record-breaker: Apart from Gary Lineker, Kane is the only English player to have finished as top scorer at a World Cup.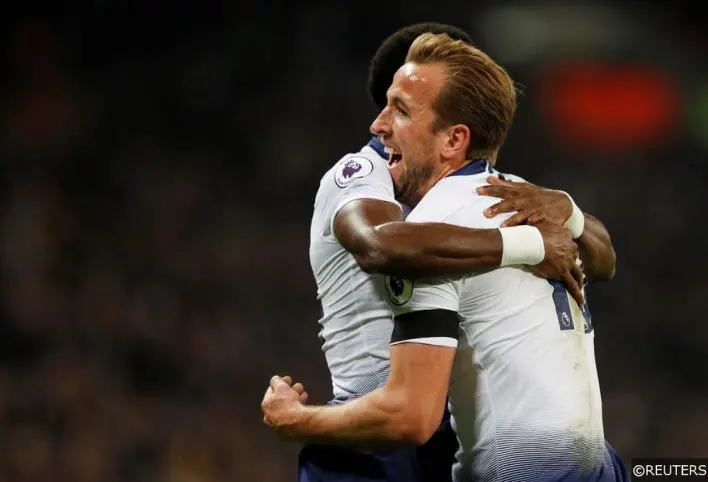 Talismanic for both club and country, Kane is right up there with the very best. It wasn't long ago that pundits were proclaiming him the best in the world, but a slight downturn in form has cost him that title. In fairness, this hasn't been entirely his fault, with a mixture of injuries and Tottenham's general struggles hindering him in recent months. He's still scored a decent amount though, with 10 goals in 14 games this season not a bad return. As one of the younger players on this list, we can expect him to rise a few places in the coming years. For England's sake, let's hope he does.
3. Kylian Mbappe (PSG)
Age: 20
Goals: 100 (170 apps)
Record-breaker: Mbappe's £150 million transfer from Monaco to Paris Saint-Germain in 2017 made him the most expensive teenager of all time.
Gifted with blistering pace and a keen eye for goal, it's little surprise Mbappe now tops Real Madrid's list of transfer targets. The youngster has absolutely blown up recently, crashing in 39 goals in all competitions last season as PSG romped to the Ligue 1 title. The Frenchman has maintained a similar rate this season, notching nine in 10 to make him one of the most prolific strikers in the world. And if it matters to anyone, he has the highest potential of any player in Fifa career mode, with 95.
2. Sergio Aguero (Man City)
Age: 31
Goals: 368 (642 apps)
Record-breaker: Aguero became the youngest player to appear in the Argentine Primera Division when he made his debut in July 2003 aged 15 years and 35 days.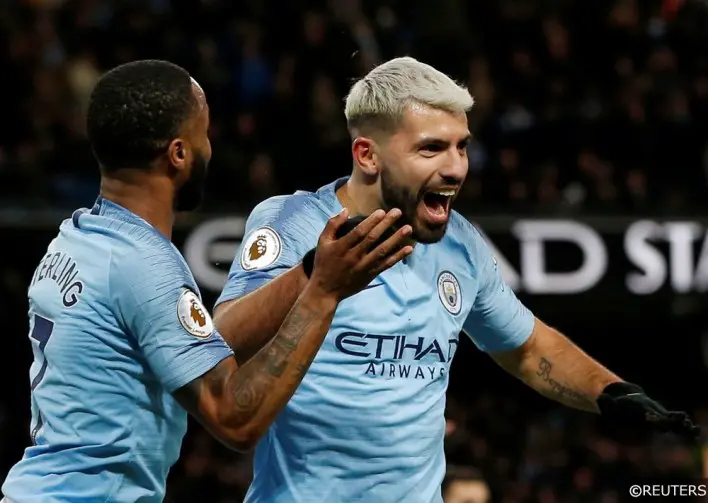 Diminutive forward Aguero has been a Manchester City mainstay for almost a decade now and shows no sign of slowing down. Another blistering start to the season has seen the Argentine rack up 13 goals in 14 games – you'd never guess he's now in his thirties. In fact, after David Silva, he is the City's longest-serving player. You have to feel sorry for Gabriel Jesus though, who through little fault of his own has had to play second fiddle to Aguero since 2016. Best striker in the world? Maybe if it wasn't for this next man…
1. Robert Lewandowski (Bayern Munich)
Age: 31
Goals: 395 (592 apps)
Record-breaker: Lewandowski is the Bundesliga's all-time leading foreign goalscorer.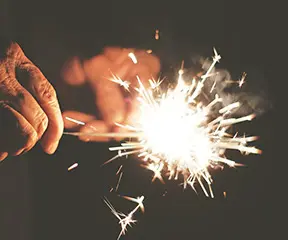 Yep, Lewandowski tops the list. Was it ever going to be anyone else? Including his two goals against rivals Dortmund on the weekend, the Pole has bagged 23 goals in 18 games this season. All else aside, his tally is making a mockery of those who claimed age was catching up with him last season. Breaking goalscoring records  nothing new to Lewandowski either, with the forward scoring five goals in nine minutes against Wolfsburg back in 2015. A peerlessly efficient finisher capable of scoring with both feet, we regard Lewandowski as the best striker in the world, and one of the greatest of all time.
So there you have it – the best strikers in the world.