17 Best Foundations for Acne-Prone Skin That Will Leave You Looking Flawless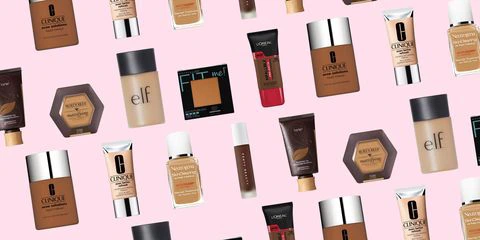 If you have acne, foundation can be your frenemy — it's a lifesaver when it comes to covering up blemishes, but the wrong formula can clog up your pores and actually make acne worse. That means you can't just grab whatever exciting new foundation catches your eye at the drugstore. You've got to do your research and make sure to choose a foundation specifically formulated for acne-prone skin, so it won't cause even more breakouts.
So, what should you look for? "Powdered foundations are especially good for oily skin and less likely to clog pores," says Debra Jaliman, MD, a board-certified NYC dermatologist and author of Skin Rules: Trade Secrets from a Top New York Dermatologist. If you'd rather stick with a liquid formula, look for products with acne-fighting ingredients like salicylic acid or glycolic acid, and steer clear of super-heavy moisturizers like almond oil or shea butter, which can cause breakouts.
Before you get lost in a sea of ingredients, skim this list first. These foundations will give you flawless coverage without clogging your pores.
1 Acne Solutions Liquid Makeup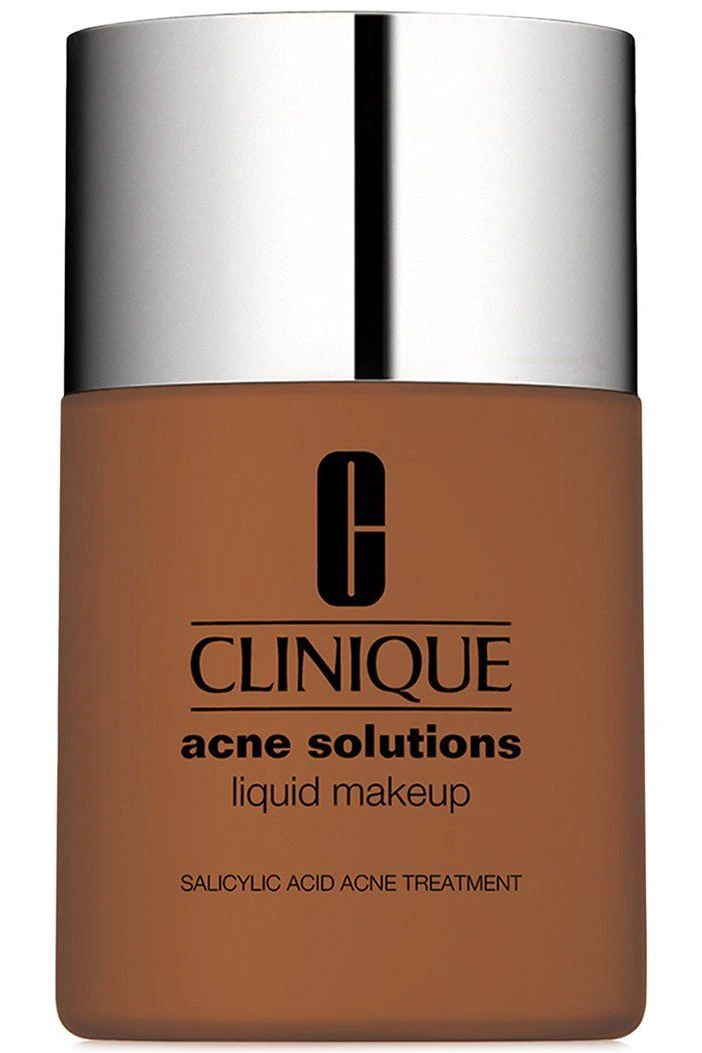 Clinique amazon.com$37.42
Not only is this foundation super lightweight, but it's full of salicylic acid. That means you're actually fighting acne, while you're covering it up. It works so well, in fact that it won Seventeen's 2020 Beauty Awardfor "Best Foundation for Acne."
2 Skin Clearing Oil-Free Makeup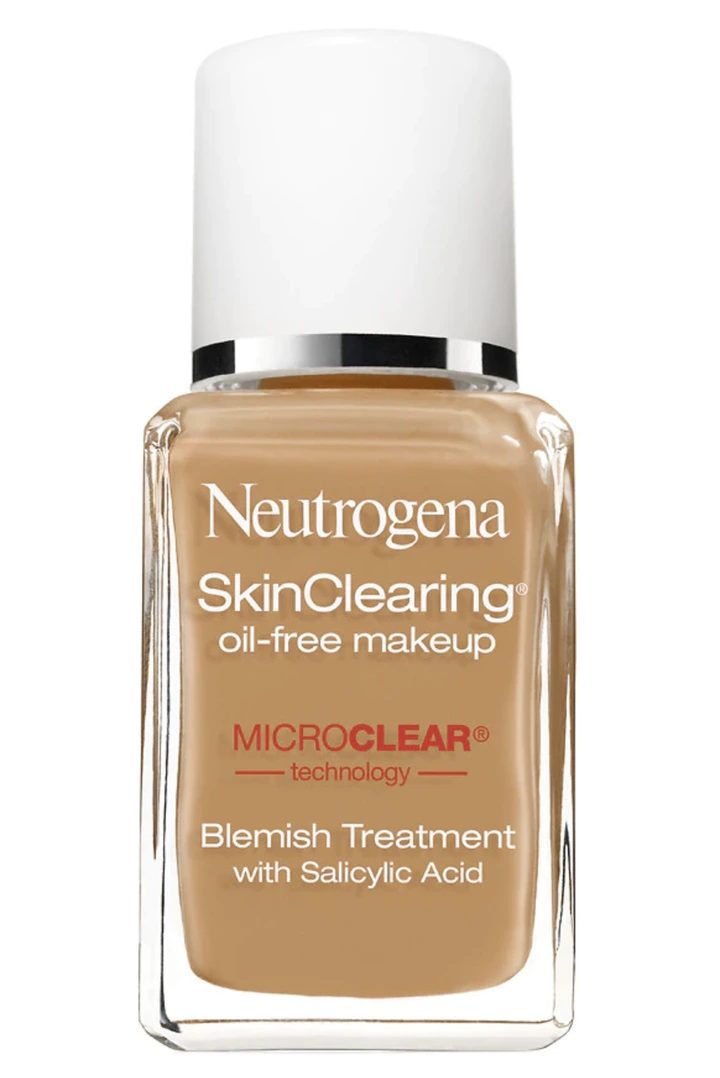 Neutrogena cvs.com$16.49
Think of this foundation as an acne treatment in disguise — not only does it offer serious coverage, but it also contains salicylic acid to treat existing blemishes and ward off new ones.
3 Pro Filt'r Soft Matte Longwear Foundation
You will literally forget you are wearing makeup when you've got this Fenty foundation on. And the best part? It comes in 40 shades, so you know your perfect match is out there.
4 Acne Fighting Foundation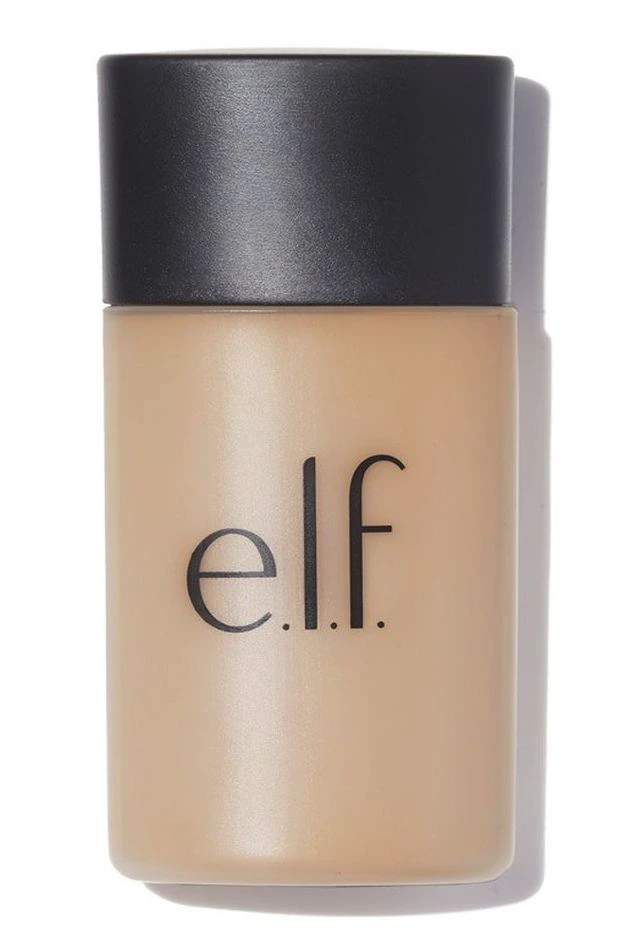 e.l.f. Cosmetics elfcosmetics.com$6.00
Not only is this foundation acne fighting and chockfull of great ingredients like tea tree, aloe, and salicylic acid, but it's also super long-wearing, meaning you don't have to worry about your foundation slipping after a few hours of wear.
5 Infallible® Pro-Matte Foundation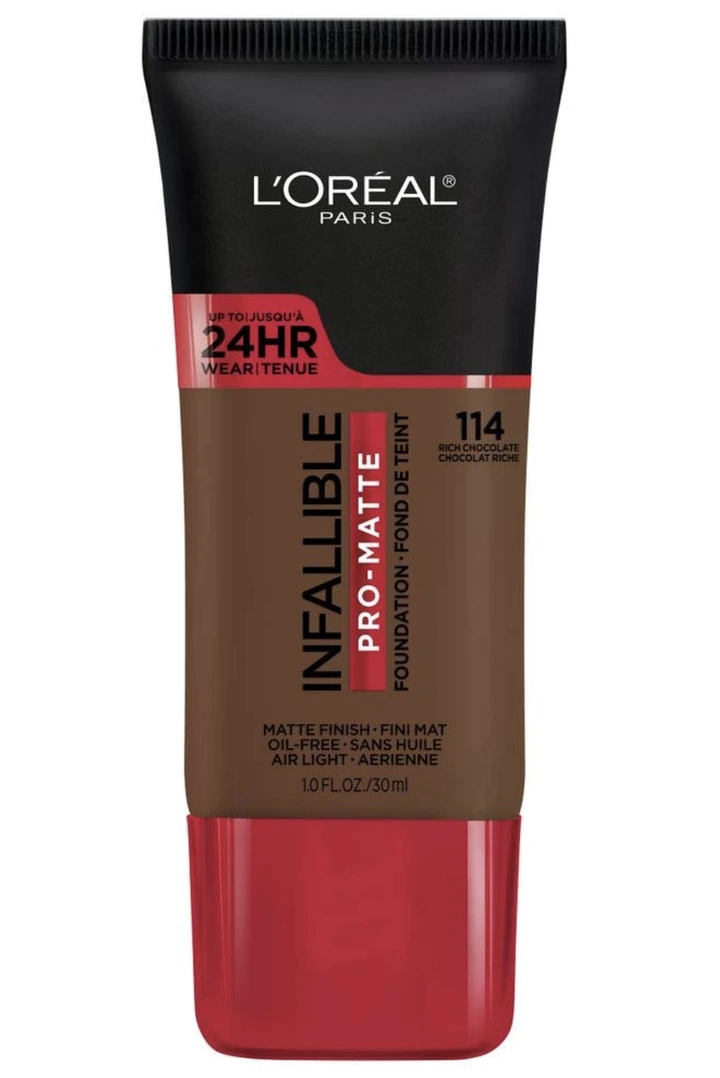 L'Oreal Paris lorealparisusa.com$12.99
Dealing with a bad bought of redness? Then this foundation is for you! It's demi-matte finish is the perfect medium between too flat and too shiny.
6 Mattifying Powder Foundation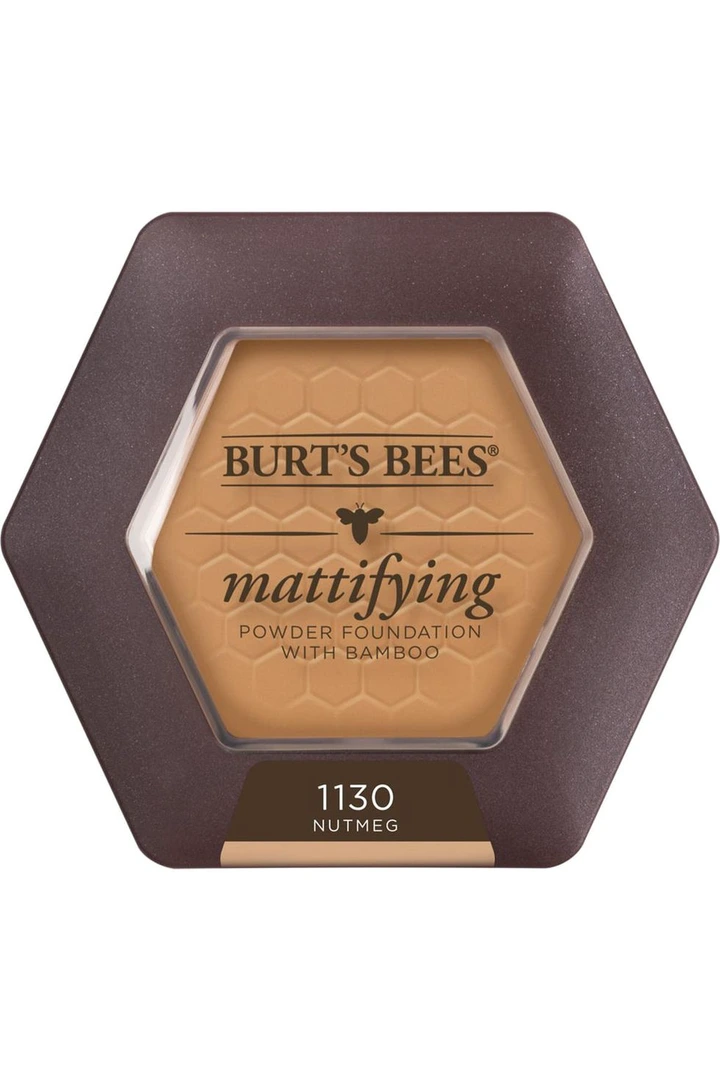 Burt's Bees ulta.com$16.99
Like Dr. Jaliman said, powder foundation is the better option for acne-prone skin because it's less likely to clog pores. Not only does this foundation gain points for that, but it's also free of parabens and chemicals, meaning it's PERFECT for sensitive skin.
7 ColorStay Makeup for Combination/Oily Skin SPF 15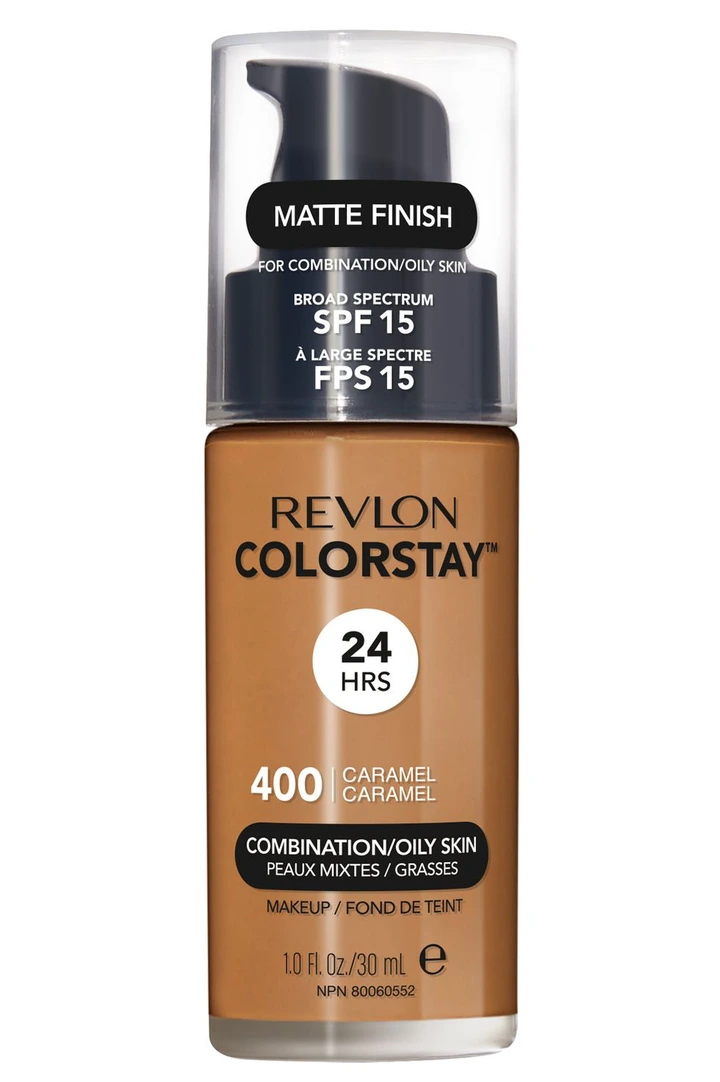 This foundation is so light, it feels like you're not wearing makeup — but it hides redness and controls shine for up to 24 hours. It's suuuuper-matte, though, so you may want to pair it with moisturizer if you have combo skin or just want a slightly dewier look.
8 Clinique Even Better Refresh Hydrating and Repairing Makeup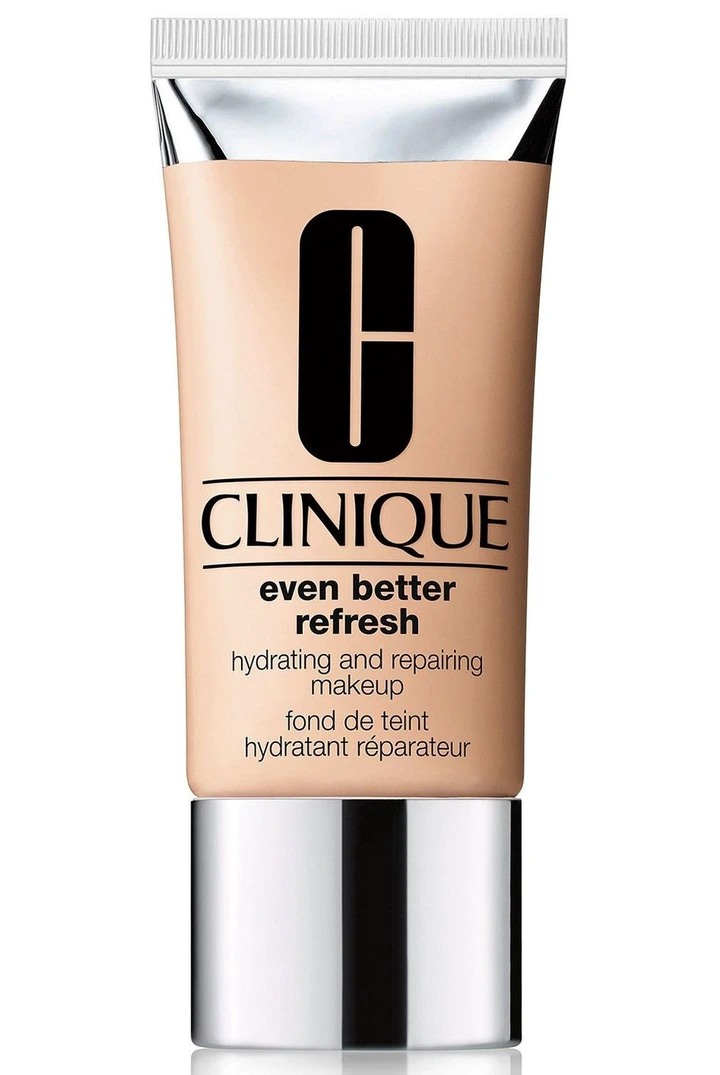 Another Seventeen Beauty Awards winner, this hydrating formula offers a full-coverage look. Dermatologists recommend it specifically for the salicylic acid, which heals existing pimples and prevents emerging breakouts.
9 Fit Me Matte + Poreless Powder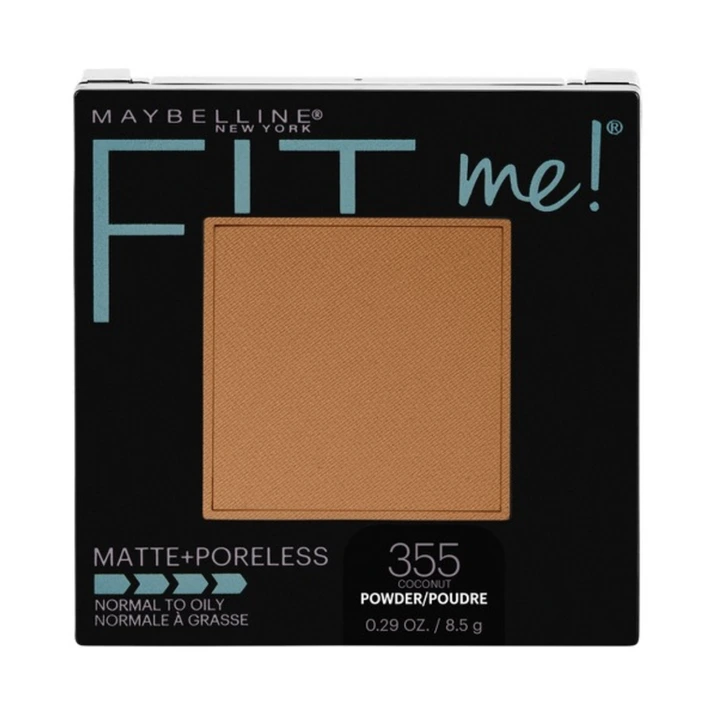 Maybelline ulta.com$7.99
This mattifying powder hides bumps and fills in pores, giving your skin a smooth texture. Even better, it comes in 12 different shades — and if you can't find one that's exactly right, there's also a liquid version that comes in 40 shades.
10 Your Skin But Better CC+ Cream with SPF 50+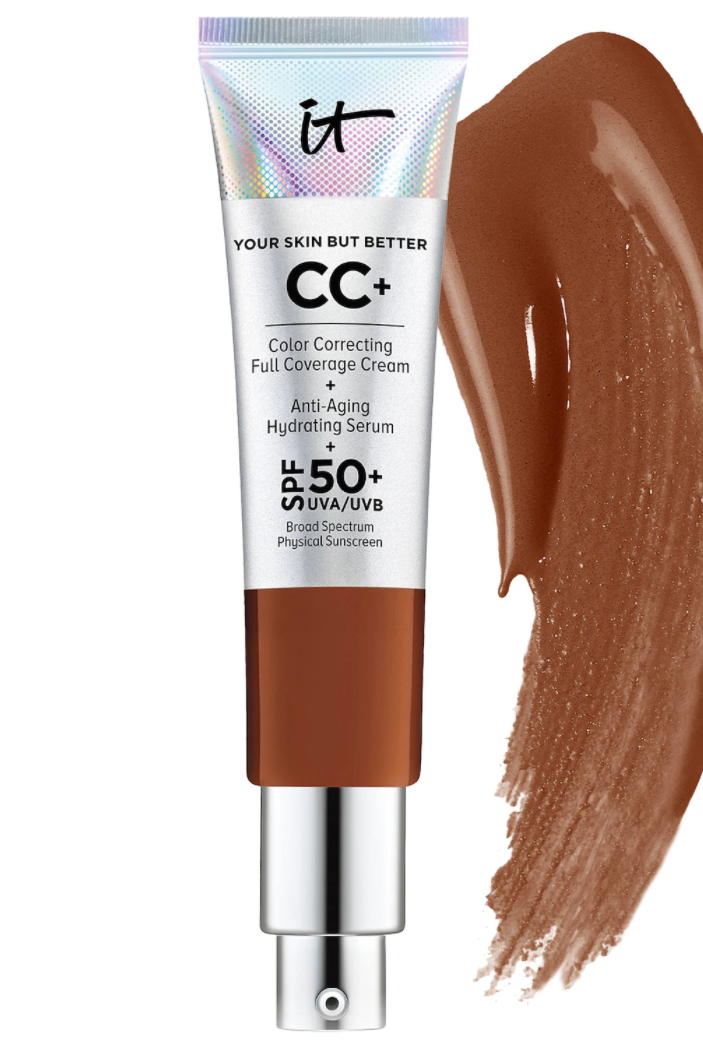 IT Cosmetics sephora.com$39.50
It's super easy to forget to put on sunscreen everyday, which is way this IT color correction cream with SPF 50 is a blessing. On top of that, the formula allows for complete coverage, that's still breathable, meaning it's great for acne-prone skin.
11 Color Control Cushion Compact Foundation Broad Spectrum SPF 50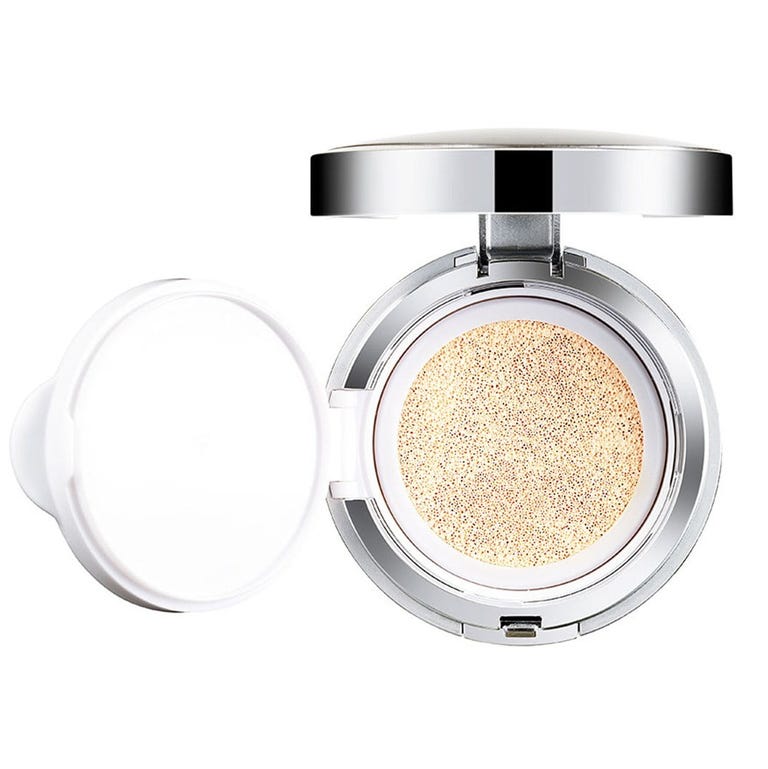 AMOREPACIFIC nordstrom.com$60.00
Dr. Y. Claire Chang, a board-certified cosmetic dermatologist, recommends this cushioned compact because of the acne-treating ingredients and added SPF. "It is a lightweight, non-comedogenic foundation that has mineral sunscreen protection to cover-up acne and acne scarring with an even finish," she explained. "SPF 50+ provides protection against sun exposure as well as darkening of existing acne blemishing. Botanical antioxidants within the formulation help protect and soothe the skin."
12 Double Wear Stay-In-Place Makeup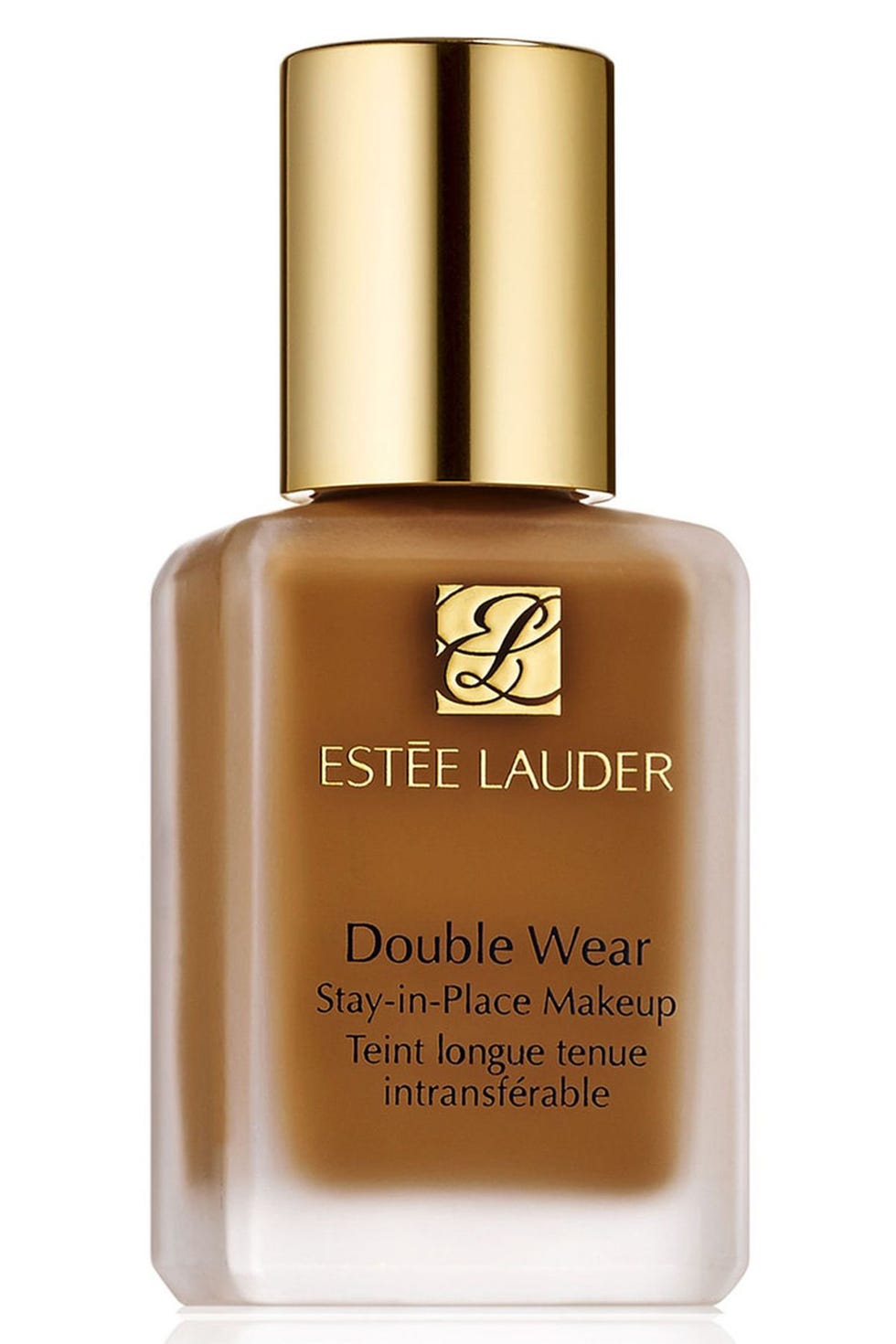 Estée Lauder ulta.com$42.00
No shade if that describes you because I'm guilty of sweating off my makeup anytime the weather hits above 60 degrees. That's why this foundation is ahmazing, because, like it claims, it truly does stay-in-place. Bonus: it's super gentle on skin, meaning it's perfect for your acne ridden days.
13 Original Foundation Broad Spectrum SPF 15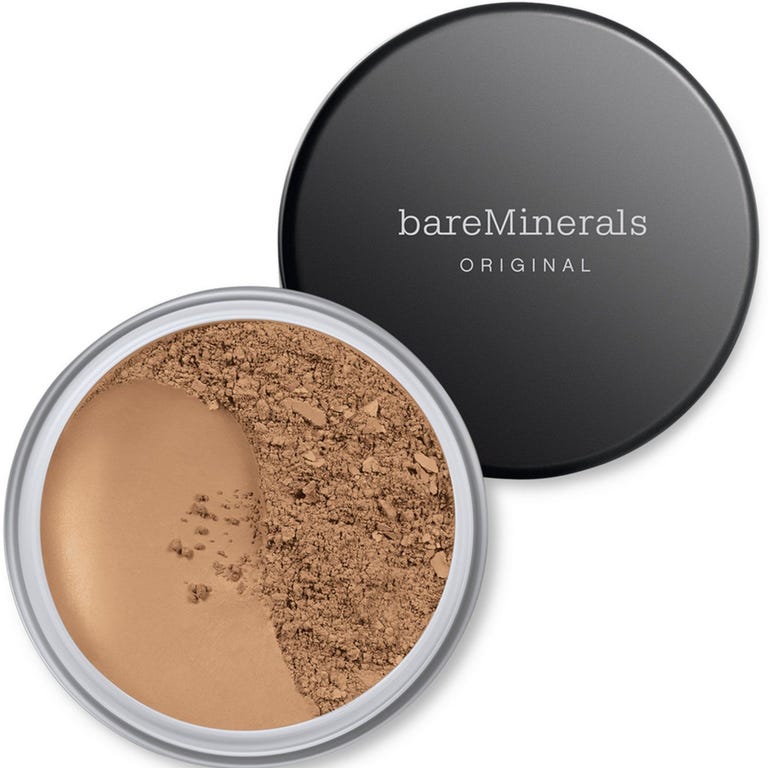 BareMinerals ulta.com$32.00
The powder feels light and creamy, and the shine control lasts all day. And if you have sensitive skin, this gentle product is perfect for you.
14 Clean Oil Control Liquid Makeup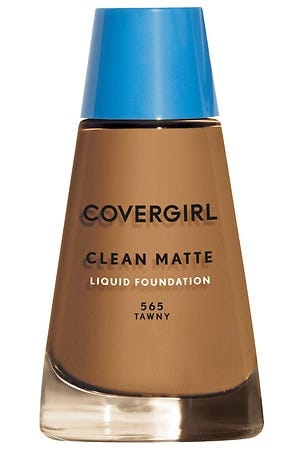 CoverGirl walgreens.com$5.99
The oil-free formula gets Dr. Jaliman's stamp of approval for acne-prone skin, and the matte finish keeps shine under control without looking super-flat or cakey — so you get a natural (and totally-not-greasy) glow.
15 Mineral Wear Talc-Free Pressed Powder- SPF 30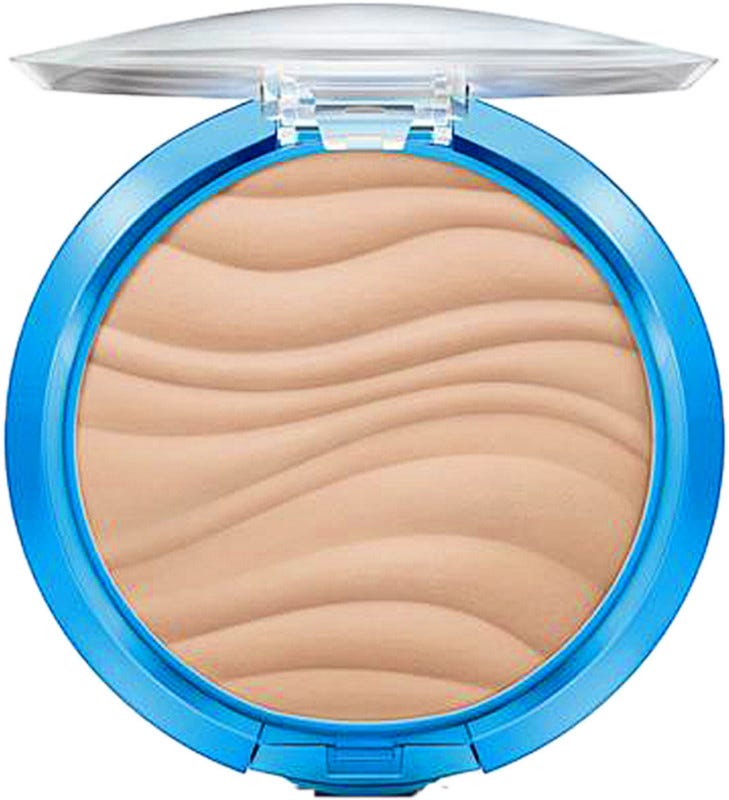 Physicians Formula ulta.com$14.99
Because this product is more of a lightweight powder, it results in a super natural look. That being said, the necessary coverage will most definitely be achieved with this foundation.
16 Amazonian Clay Foundation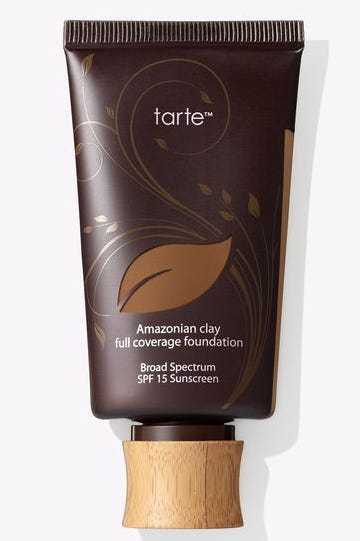 You will literally only need a drop of this Tarte foundation to get the results you need. Any zits or acne scars will be covered right up and leave you looking ~flawless~.
17 Oxygenating Foundation Blue Undertones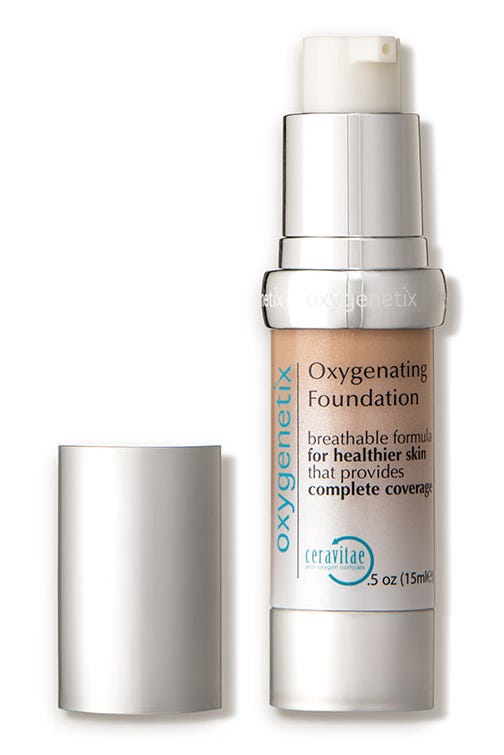 Oxygenetix dermstore.com$66.00
It's got no parabens and no animal products. Instead, this formula has alllll the good stuff your skin needs, like 2% salicylic acid and aloe. You'll get better skin with every single application.
Kara Wahlgren Kara Wahlgren is a New Jersey-based freelance writer specializing in health, entertainment, and personal finance.
Carolyn Twersky Assistant Editor Carolyn Twersky is an assistant editor for Seventeen covering celebrities, entertainment, politics, fashion, beauty, and health.
This content is created and maintained by a third party, and imported onto this page to help users provide their email addresses. You may be able to find more information about this and similar content at piano.io